Hello Book Lovers,
So I have decided that I am going to dedicate May (My Birthday Month) to reading a few books that I have not planned on picking up. I have only read YA Fantasy for the past 2 years and I thought it was time to push myself out of my favorite genre's comfort zone. This means I will be reading other genres (but probably within the YA age category).
I've been in a bit of a book slump as I haven't been completely invested in reading lately. I thought maybe if I change up my genre, I will be able to fall back into reading and finally go on a book bender.
I am the most indecisive person I know (and a mood reader) so it's difficult for me to stick to a specific list, instead, I've made a list of books I might read that are not YA fantasy.
Definite Reads:
I am doing a Buddy read of Red Rising in May. This book is Sci-Fi. Although it's still considered Young Adult, I just said I won tread Fantasy (and this is Sci-Fi!) So Red Rising wasn't even on my TBR but the guy at the bookstore suggested it to me. And here I am, prepping for a buddy read.
One of us is lying by Karen M McManus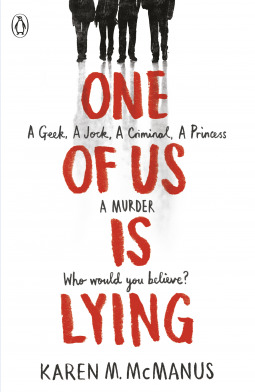 This crime novel looks super intriguing. Everyone has been loving Karen M McManus's teen drama crime books. I luckily came across a cheap one at a second-hand book and my May challenge will definitely be a good excuse to read it!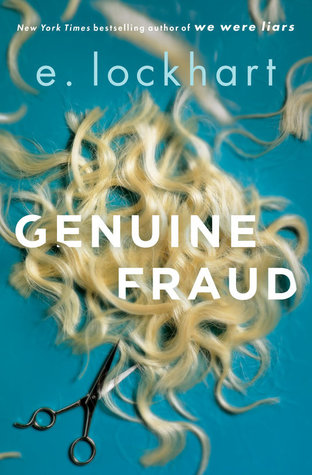 I adored We Were Liars by E. Lockhart. I watch a BookTuber called @emmmabooks because we have pretty similar tastes in books. She loved it and wow it does sound like an amazing book. She is brilliant at writing plot twists and this intriguing, contemporary novels.
Possible Reads:
These are all genre's I either have never read or have not read in an extremely long time.
Contemporary
The Hate U Give by Angie Thomas
Turtles All the Way Down by John Green
The sun is also a star by Nicola Yoon
Adult Fantasy
Mistborn by Brandon Sanderson
Murder Mystery
Truly Devious by Maureen Johnson (Even though I don't have this book yet!)
Romance
To All the Boys I've Loved Before by Jenny Han (I might finally read this!)
A Sarah Dessen book. I bought 2 of her books after tons of people recommended her to me on Instagram.
Graphic Novel
Nimona by Noelle Stevenson
Audiobooks
I have never listened to an audiobook. I have nothing against them, I've just never had the need to do it. But I was at a book sale and they had audiobooks for R35 ($2) each. So I bought the only 2 authors I knew.
Inferno by Dan Brown
Paris for One and other stories by Jojo Moyes
Literary Fiction
I'm just putting this here because I'm supposed to read a lot of literary fiction for my creative writing Honours courses. Which I tend to ignore instead of actually read. (If my Prof is reading this, I'm sorry!). For the next month, I will make an effort to read my set work.
Happy Reading!
Gizelle ✨