It's week seven of Down the TBR Hole. These books are 32 – 38 on my Goodreads TBR list.
Find out how it works at the bottom of this post!
1. Lullaby (Watersong #2) by Amanda Hocking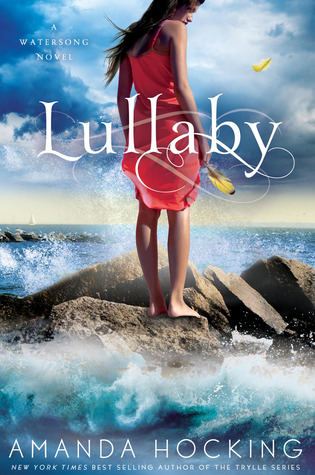 A book about sirens and teenagers. And I can't remember much of what happened in the first book. I was okay. I wasn't completely in love. So I will keep this on my TBR list because I am just hoping that the next book is better than the first.
Verdict: Keep
2. Crossed (Matched #2) by Ally Condie
A dystopian book where the society chooses everything that its citizens can do from which books to read to what music to listen to. A rebellion is on the rise and Cassia is in the middle of it all. I read this first book a very long time ago. It was a really good one as far as I can remember. I do think I will enjoy the second book. I should definitely give it a try.
Verdict: Keep 
3.  The Kill Order (The Maze Runner 0.5) by James Dashner
A prequel to an amazing series! This is set as sun flares start scorching the earth and disease starts raging through humanity. I adored this series and I love James Dashner's writing. I will definitely be reading the prequel soon.
Verdict: Keep
4. Succubus Blues (Georgina Kincaid #1) by Richelle Mead
I'm a fan of Richelle Mead. And here we have a paranormal romance. We have a Succubus from hell who lives in Seattle. Next time I feel like a good paranormal book, I will be picking this up.
Verdict: Keep
5. Storm Born (Dark Swan #1) by Richelle Mead
Another Richelle Mead. We have Eugenie who is a Sharman. She has been sent to find a boy who was taken to the Otherworld. This definitely seems like my kind of book. Especially if I am in the mood for a Richelle Mead paranormal book.
Verdict: Keep
These were all – keep – but I was not particularly enthusiastic about any of them. Except maybe Crosses which I think could be a good one.
Happy Reading !
Gizelle   ✨
Down the TBR Hole was originally created by Lost In A Story
How it works:
Go to your Goodreads to be read shelf
 Order on ascending date added
 Take the first 5 (or 10 if you're feeling adventurous) books
 Read the synopses of the books
 Decide: keep it or should it go?