It's week Six of Down the TBR Hole. These books are 40 – 49 on my Goodreads TBR list. (I have all the series in there but I have only put the first books on my list!)
Find out how it works at the bottom of this post!
1. Under the Never Sky (Under the Never Sky #1) by Veronica Rossi
Hello book I have wanted to read for so many years. Sometimes I am in the mood for a good Dystopian novel and next time the mood hits, I will definitely be picking this book up.
Verdict: Keep
2. Scarlet (Scarlet #1) by A.C. Gaughen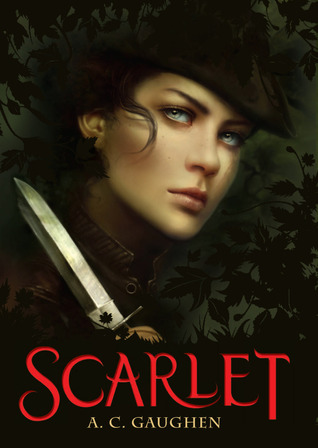 An interesting looking Robin Hood retelling. This sounds really amazing. A female who hides her gender and is in danger of being exposed. Ooh, this really does sound like a goodie. I'm not sure if I will read this but it's definitely staying on my TBR.
Verdict: Keep
3.
The Night Circus by Erin Morgenstern 
This book has always seemed amazing. I know I will love it, but I just need to get around to actually reading it. Magic, Circus, amazing characters. I NEED TO READ THIS.
Verdict: KEEP!
4. Daughter of Smoke & Bone (Daughter of Smoke & Bone #1) by  Laini Taylor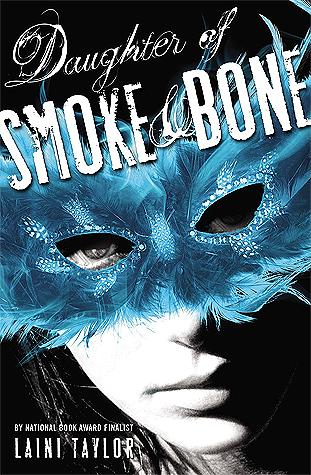 Look! It's my first Laini Taylor. Everyone has recommended her books to me and I know I will love them. THIS SOUNDS AMAZING. Definitely going to read this book sometime this year.
Verdict: Keep!
5. Hollowland (The Hollows #1) by Amanda Hocking
I went through an Amanda Hocking stage. I loved her writing when I was just starting out reading. I reread my favorite books from her and I still enjoy them, but not as much as I did when I was younger. However, I still liked her books and I'm sure a Zombie Apocalypse book by her could be super exciting.
Verdict: Keep
A good day for books on my TBR!
Happy Reading !
Gizelle   ✨
Down the TBR Hole was originally created by Lost In A Story
How it works:
Go to your Goodreads to be read shelf
 Order on ascending date added
 Take the first 5 (or 10 if you're feeling adventurous) books
 Read the synopses of the books
 Decide: keep it or should it go?