I will be going through my Goodreads TBR and today I'm looking at 5- 17. I know that seems strange but all of them are series and I added all the books in the series to the list. So I will only be looking at the first book in each of the series and decide from there. This is also a great excuse for me to really get to know the books on my TBR.
Find out how it all works at the bottom of this post!
Here are my 5 Books for the week!
1.Defy (Defy #1) by Sara B. Larson
Full of intrigue and danger. We follow a woman disguised as a man so that she can be the warrior she was meant to be. No need to say more!
Verdict: Keep!
2. Grave Mercy (His Fair Assassin #1) by Robin LaFevers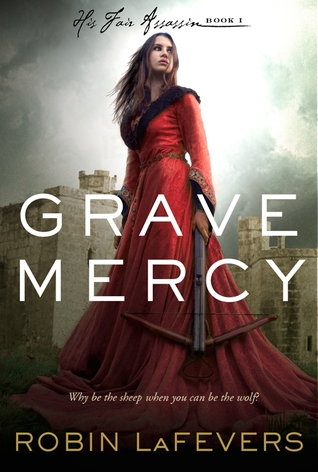 Oh my gosh yes! A female assassin, god-given powers, a forbidden love. Why have I not read this series yet?!
Verdict: KEEP
3. The Dream Thieves (The Raven Cycle #2) by Maggie Stiefvater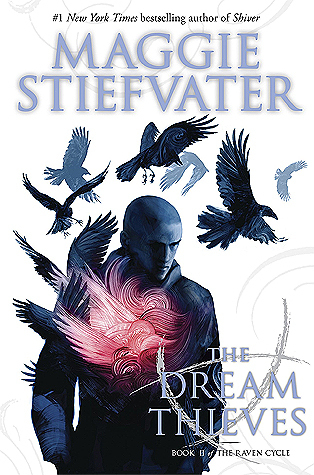 It only took me 2 years but I finally read The Raven Boys. I liked the first book but I wasn't crazy about it. However, I know that most series get better with each book. So I will be continuing with the series.
Verdict: Keep
4. The Burning Sky (The Elemental Trilogy #1) by Sherry Thomas
Ohh this book sounds so good. Full of adventure and magic, we follow a girl who has become the prophecized chosen one. Being protected by a Prince, and needing to defeat the evil Bane. This sounds like a book I will enjoy – probably why it's on my TBR.
Verdict: Keep
5. Falling Kingdoms (Falling Kingdoms #1) by Morgan Rhodes & Michelle Rowen
A couple of my friends on bookstagram love this series. It is a world of magic and intrigue. This story sounds so exciting and I can understand why it is so loved. I need to get a hold of these books so I can read them.
Verdict: Keep
It was a good day for my TBR list. All of these series look amazing. Clearly, my love for fantasy was strong on this particular day. If you ever see a book you might like – click on the author or series name and a link will take you to their Goodreads page.
Happy Reading !
Gizelle ✨
Down the TBR Hole was originally created by Lost In A Story (with the banner!)
How it works:
Go to your Goodreads to be read shelf
Order on ascending date added
Take the first 5 (or 10 if you're feeling adventurous) books
Read the synopses of the books
Decide: keep it or should it go?